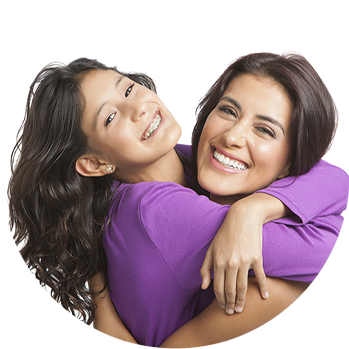 COVID-19 Policies
Dear Patient,
We hope you and your family are in good health. Our community has been through a lot over the last few months, and all of us are looking forward to resuming our normal habits and routines. While many things have changed, one thing has remained the same: our commitment to your health & safety during your visit.
Infection control has always been a top priority for our practice and you may have seen this during your visits to our office. Our practice follows infection control recommendations made by the ADA, CDC and OSHA. Additionally, we are taking extra precautions to minimize or eliminate the spread of aerosols that come from our patients' mouths when treatment is done. We have invested in high-tech equipment that will keep aerosols out of the air and off surfaces, keeping our team and patients safer inside our practice doors.
These technologies include:
DryShield — DryShield, used by Dr. Bell during patient care, is an all-in-one isolation system that acts as a high-suction evacuator, bite block, tongue shield and oral pathway protector. Designed with patient safety and comfort in mind, DryShield creates a better overall patient experience.
Purevac — Used by our hygienists, the Purevac is a dental tool with a mirror tip that suctions fluids and provides better visibility during dental procedures. This tool has been proven effective at reducing aerosol, fluids and noise compared to other low-volume saliva ejectors.
Air Filtration Units — In the near future, we plan to add air filtration units with high-quality medical grade HEPA filter s. These units will filter the air throughout the office, neutralizing any possible contaminants.
In addition to incorporating the latest technologies for added safety, we are also implementing the following procedures effective immediately for both patients and staff:
For our patients:

Our office will communicate with you on appointment reminder calls to ask some screening questions. You'll be asked those same questions again when you are in the office.
Upon arrival for your visit, you will have your temperature taken.
We have hand sanitizer that we will ask you to use when you enter the office. You will also find some in the reception area and other places in the office for you to use as needed.
You may see that our waiting room will no longer offer magazines, children's toys and so forth, since those items are difficult to clean and disinfect.
Appointments will be managed to allow for social distancing between patients. That might mean that you're offered fewer options for scheduling your appointment.
We will do our best to allow greater time between patients to reduce waiting times for you, as well as to reduce the number of patients in the reception area at any one time. In some cases, this may mean we ask you to wait in your car until your appointment begins.
As masks become available, you will be given a mask to wear when when you enter the office.
Team members will be wearing...

N95 masks
Disposable procedure gowns
Face shields
Head coverings
Work clothes that are washed and worn in-office only
We look forward to seeing you again and are happy to answer any questions you may have about the steps we take to keep you, and every patient, safe in our practice. To make an appointment, please call our office or visit our website.
Thank you for being our patient. We value your trust and loyalty and look forward to welcoming back our patients, neighbors and friends.